Barnegat Light Plumbing and Builders
Since 1959 | We are the only Complete Construction Company on Long Beach Island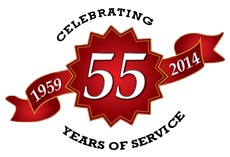 We are able to handle all of your home repair and improvement needs, including plumbing, air conditioning, heating, heat pumps, house raising, construction, remodeling, and rebuilding your home. We can even design build your dream from concept to completion.
With one simple phone call you can schedule a same day or future plumbing, heating, or air conditioning service call, as well as setting up a no-obligation estimate for a construction or renovation job.
Another benefit of using Barnegat Light Plumbing and Builders is that unlike other general contractors on LBI, your job will run more efficiently as we do all of this work ourselves. When you don't spend precious time waiting on subcontractors, the end result is higher quality craftmanship done in less time, and for a lower monetary investment. It doesn't get any better or easier than this! Call us and see for yourself the different it makes!
---
Heating
Barnegat Plumbing installs, repairs and services heating and cooling units.
Heating & Cooling


Plumbing
Barnegat Plumbing installs, repairs and services water heaters and boilers.
Plumbing



More about Us
Long Beach Island's Oldest and Most Respected Plumbing, HVAC, and Building Company
We are proud to be recognized as New Jersey's Top Rated Plumbing and Heating Service Company.
We are the Only Rinnai Elite Tank-Less Water heater Dealer in all of New Jersey and have maintained a 100I percent Customer Service Satisfaction Rating for all the years we have been installing Rinnai Tank-Less Water Heaters..
We are the Recipient of Rinnai America's Top Honor, The Very Prestigious "2011 ASP of the Year" Award for Outstanding Customer Service and Overall Product Knowledge. (ASP "Authorized Service Provider").
We are a neighborhood family business started by Leonard and Joan Wieczorek (Better know as Mom and Pop!) way back in 1959 with an emphasis on High Quality and Fast Professional Service. The 2nd Generation took over the Helm way back in 1983. Sam Wieczorek has been a Plumber and Building Contractor for close to 30 Years and carries that same Hi-Quality and Prompt Professional Service taught to him by Mom and Pop.
We offer in-home analysis and provide prompt free professional estimates.
NJ State HVACR Lic. #19HC00212600
We stand behind our installations with a warranty and service program.
Customer satisfaction, safety, and quality are our #1 priorities.
We are the experts. The interactive map below shows our recent installations. Go ahead - take a look an see how many of our recent customers are in your neighborhood.
We offer Same Day Emergency Plumbing & Home Repairs